Can you drink coffee at ten in the evening and still fall asleep with ease? Are you unable to do your head count after just two beers? Or does half a glass of milk give you a stomach ache? These are all things that may be fixed in your genes.
With the DNA test iGene BASIC, you can see exactly what your genetic predisposition is for all kinds of personal characteristics. And which genes are involved.
Alcohol hypersensitivity
Androgenetic alopecia (hair loss)
Bitter-flavor perception
Blood type
Caffeine Sensitivity 
Hereditary fructose intolerance (HFI)
Gluten intolerance (celiac disease)
Norovirus resistance
Lactose intolerance
Chance of red hair
Fast muscle fibers
Thrombophilia
Susceptibility to SARS (2003)
Hemochromatosis (iron accumulation)
Sensitivity to pain and stress
Order immediately or give us a call!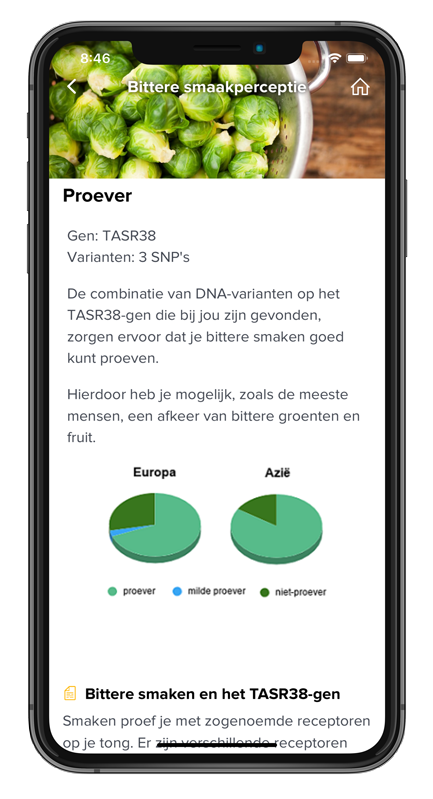 Consult
Understanding biochemical processes